Sunday at Sälstationen / sauna package
Refill the batteries in the Stockholm archipelago! Book a sauna package, in the middle of nature. Experience tranquility in this unique environment, relax in a hot sauna, take a dip in the sea! Hike in the beautiful nature reserve or enjoy the inviting deck around the seal pool! Listen to an unknown side of Swedish history when we tell about the station! Enjoy a waffle lunch in Mässen, bake your waffles with wonderful archipelago views! And come back home completely rested!
Included:
– Guided tour of the Seal Station.
– Access to sauna facility, private only for your company 1 hour 45 minutes.
– Waffles (both salty & sweet), tea and coffee.
– Privatization of the dining room, Mässen.
– Hiking with map and recommandation.
– We clean Mässen and the sauna facility between each group.
Price: SEK 400 / adult, SEK 200 / child (3-12 years)
Date: Sundays at 12: 15- 17:15, 1 May- 19 ​​June and 21 August- 6 November 2022.
Guided tour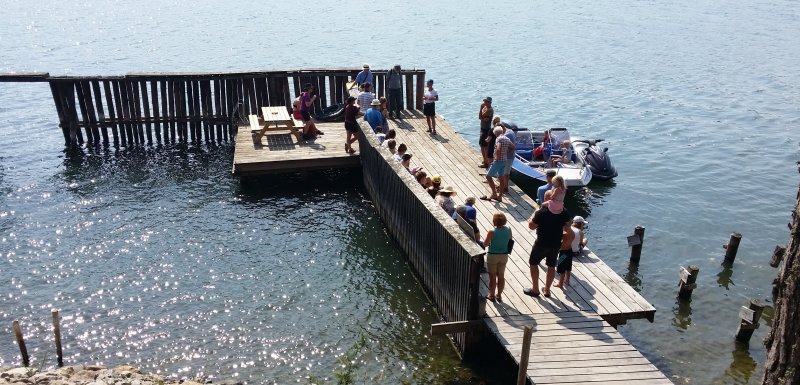 Come and discover this site, and get guided through it's history.
Guided tour for individuels: 110 SEK/pers. Children 3-12: 45 SEK/pers. Bookings
Privat guided tour: contact us.