The building Mässen is central to Sälstationen, it contains a kitchen and a dining room which is also a conference room. We offer food baskets with locally produced ingredients, the food is vegetarian with the environment in mind
Accommodation
.
Fellenius cottage
, Palmen and
Säl-Pelle's cottage
. Three comfortable cottages with space for 2 to 4 people. And new since 2020! Pottifar's
glamping tent
.
Book your own cottage by the sea! One or several depending your company.
Or the whole facility, cottages and Mässen only for your group.

Mysingen, the service house offers shower, water toilet and sauna. Take a sauna and take a dip in the see.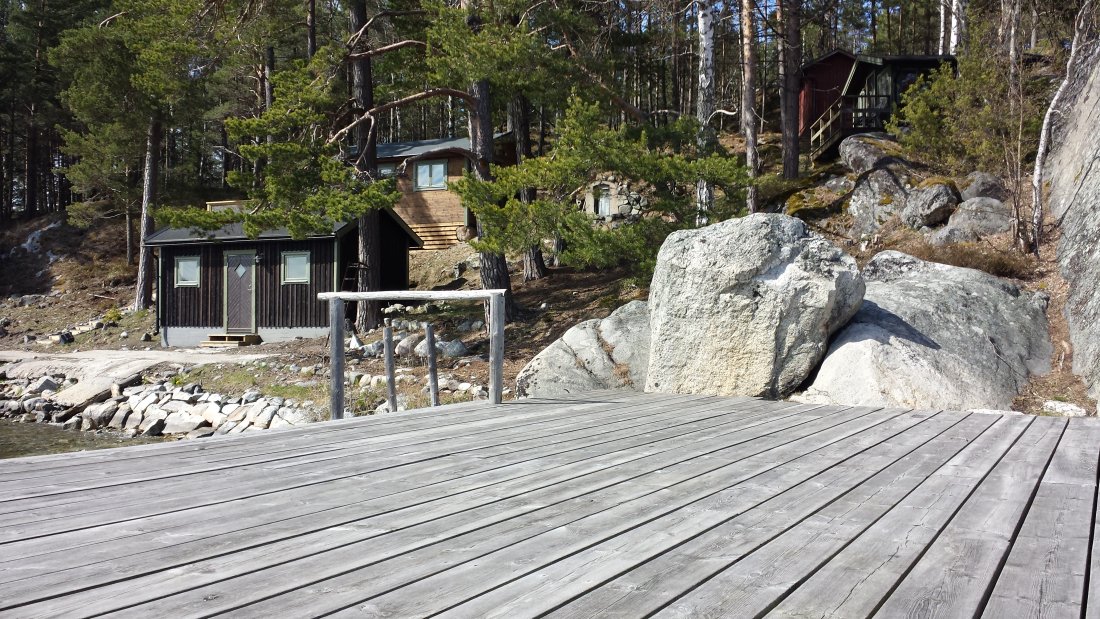 On the deck you'll find sun loungers, tables and pillows on the benches, a place for relaxation and meetings.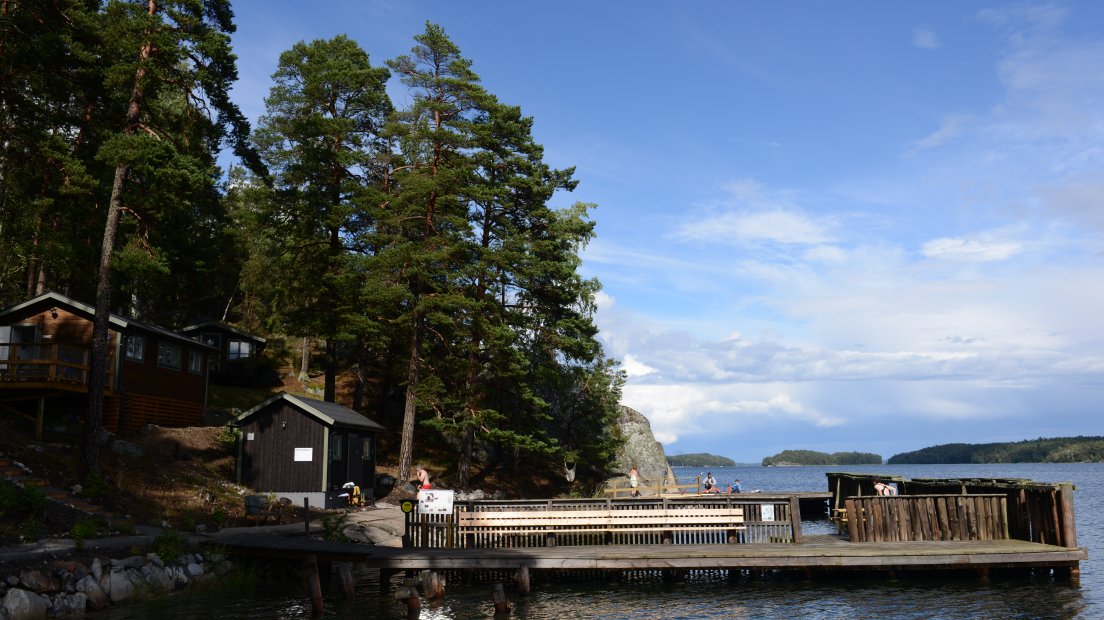 After a good night's sleep at Sälstationen, take a dip in the seal pool or swim from the beach. Rowing boat available for rent, one Stand Up Paddle to borrow and a second Stand Up Paddle available for rent.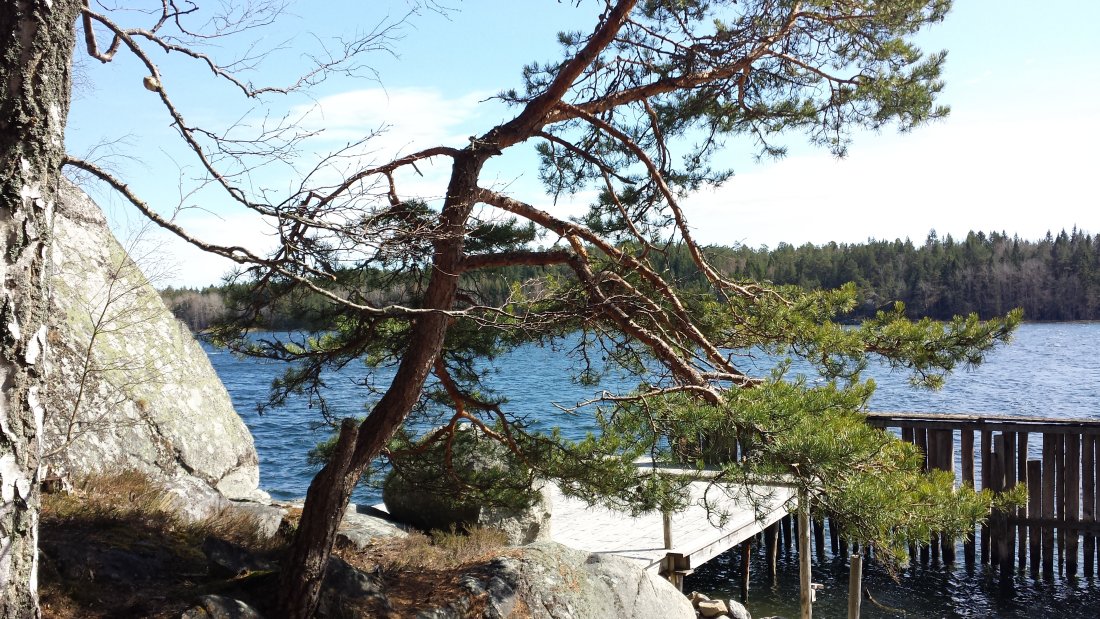 Around the station, we have created special spaces that invite to reflection and recovery. Hammocks, cozy corners… Find them, and experience!

1: Mässen
2/3/4: Fellenius-, Palmen- and Säl-Pelles cabin
5: Mysingen / servicehouse (sauna wc, shower)
6: Seal pool
8: Parking
9: guest harbour