During the Second World War, about 20 seals were trained to help the Navy to track out foreign submarines and mines. This site was chosen, as it was secluded while easily accessible. Valdemar Fellenius, moved in with his family, a number of conscripts. In total, eight to eleven people who worked in total secrecy during 4 years.
Come and discover this site, and get guided through it's history. You can see the renovated facility with the seal pool which gives you the feeling of being moved in the past and taking part of this exciting story.
Calendar 2019:
Guided visit in English: 18 juli, 8 aug, 15 aug at 12h00 and on demand for groups over 10 persons.
Price: adults 90 sek,  12- 17 år 30 sek, free for Children under 12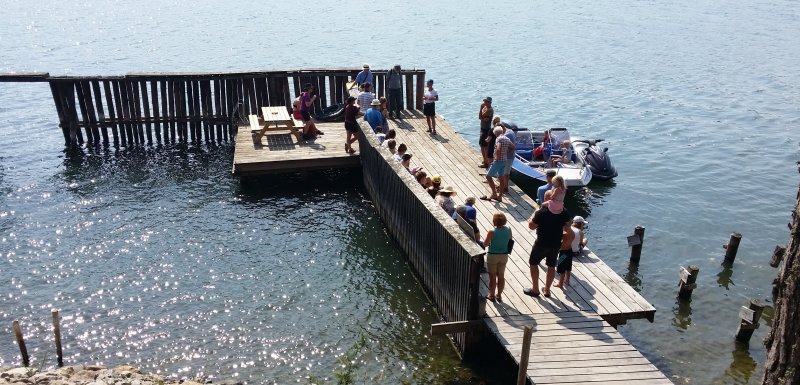 We gather on the parking Oxnövägen 91, Gålö and go together at the seal station. The guided tour take about 45 mn.
After the tour you are welcome to stay and take some "fika" on the deck and enjoy the breathtaking nature surroundings. You can take your own basket or book some tea/ coffee, juice and pastry when booking your tour.
Get there:
Show directions
Public transportation
Think about proper closes, depending weather and adapted to a walk on a hilly path. If the number of participant is too few can we have to cancel the tour. Information is sent by mail.
Send your booking request: